Raymond Loewy: A Retrospective
May 18, 2019—Oct 20, 2019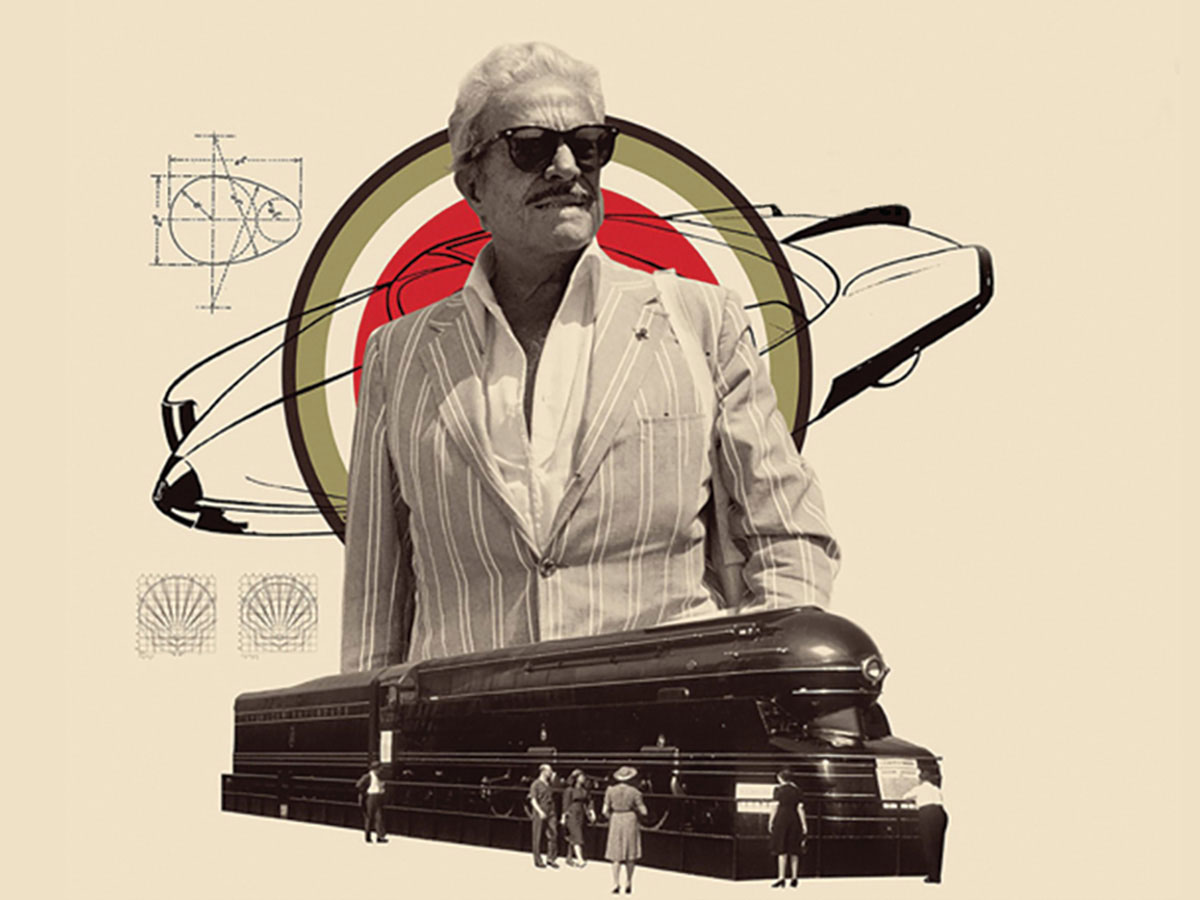 Location: Members 1st Gallery
Raymond Loewy:  A Retrospective exhibit is on view in cooperation with Hagley Museum & Library located in Wilmington, Delaware and the Raymond Loewy Estate.
Raymond Loewy, (November 5, 1893 – July 14, 1986) was a Franco-American industrial designer who achieved fame for the magnitude of his design efforts, across a variety of industries, over a long career. Born in Paris, he spent his early years in France, serving in World War I and graduating from the University of Paris. However, he immigrated to the United States as a young adult, and spent most of his professional career there, becoming a naturalized citizen in 1938.
Among his designs were numerous corporate logos, including a revision of Studebaker's logo. Other major designs included the Greyhound Scenicruiser bus, Coca-Cola vending machines, Coldspot refrigerators, Farmall M tractors, the Air Force One livery, NASA Skylab and Hupmobile automobiles. He was also involved with a multitude of railroad designs, including the Pennsylvania Railroad GG1, S-1, T-1, and other locomotives, as well as some lesser-known designs for other railroads.
Loewy had a long and fruitful relationship with Studebaker. The company first retained Loewy & Associates for the design of their 1934 Land Cruiser, then with Helen Dryden as design consultants in 1936. In 1939, Loewy began work with designer Virgil Exner. Their designs lasted until the demise of Studebaker in the 1960s.
The press referred to Raymond Loewy as "The Man Who Shaped America," "The Father of Streamlining" and "The Father of Industrial Design."