Harley-Davidson History, Mythology, and Perceptions of America's Motorcycle
May 18, 2019—Oct 20, 2019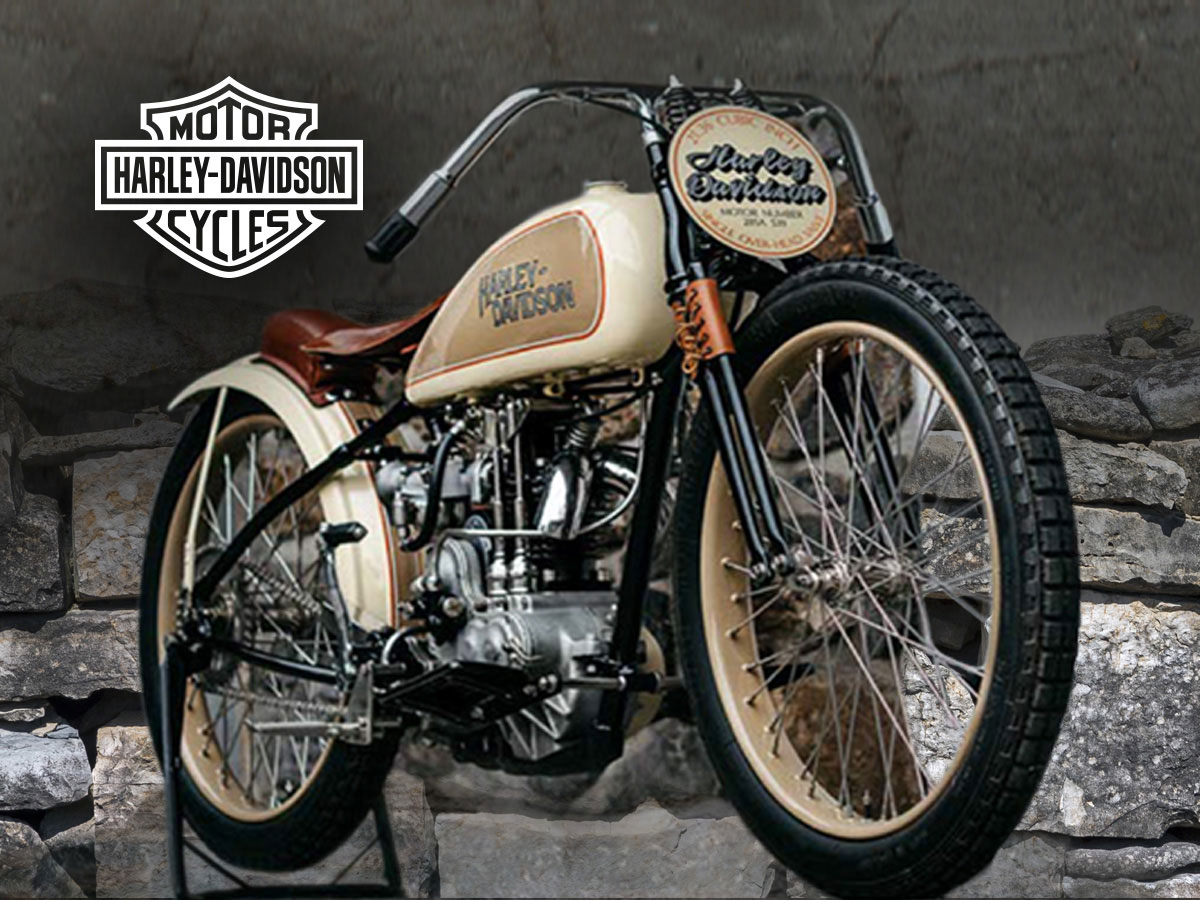 Location: Throughout the Museum
Join us during the summer of 2019 for a remarkable journey on America's Motorcycle!
The story of Harley-Davidson serves as a parallel narrative of 20th century American culture and history.  The company originated in the industrial age, was the eventual victor in a hard-fought business and racing struggle with rival Indian, and experienced low points as well as triumphs.  The machines themselves developed in response to America's cheap fuel and vast distances.  Now, around the world, Harley-Davidson enjoys a cult-like status.  The brand has for decades evoked strong emotion among both motorcyclists and observers.
Note:  These motorcycles are expected as part of the exhibit; however, they are subject to change.
1912 Single
1918 Model J with sidecar
1928 Peashooter (racer)
1930 DL (olive green, twin headlamps)
1937 UL (flathead, customer bike)
1945 Police FL (CA Highway Patrol)
1947 Model FL (Knuckle Head)
1950 custom chopper w/ Pan Head engine
1951 Hydra Glide (Pan Head)
1954 Model K
1957 Servi-car (black & white)
1957 Sportster (blue)
1958 FLH (maroon, solo seat)
1960 MS-50 Sport
1960 Topper
1964 Pacer 1954 Hummer flat-tracker
1965 Electra Glide (Pan Head)
1966 FL (red/white; 1st shovelhead)
1969 XLCH Sportster (restored, orange)
1969 350SS Sprint
1969 ML-125 Rapido (cobalt blue, w/turn signals)
1972 FLH Electra Glide (Vetter fairing, if desired)
1974 Baja 100
1975 SX250 Harley/Aeromacchi (restored, burgundy)
1975 XLCH Sportster (restored, blue)
1975 SX250 (orange)
1977 XLCR
1978 MX250 Motocross
1981 Sportster (AMF; black/orange)
1980 XR750
1980 Tour Glide, bagger w/sidecar, black
1984 XR1000