Pontiac-Oakland Club Keystone State Chapter Exhibit
May 18, 2019—Oct 20, 2019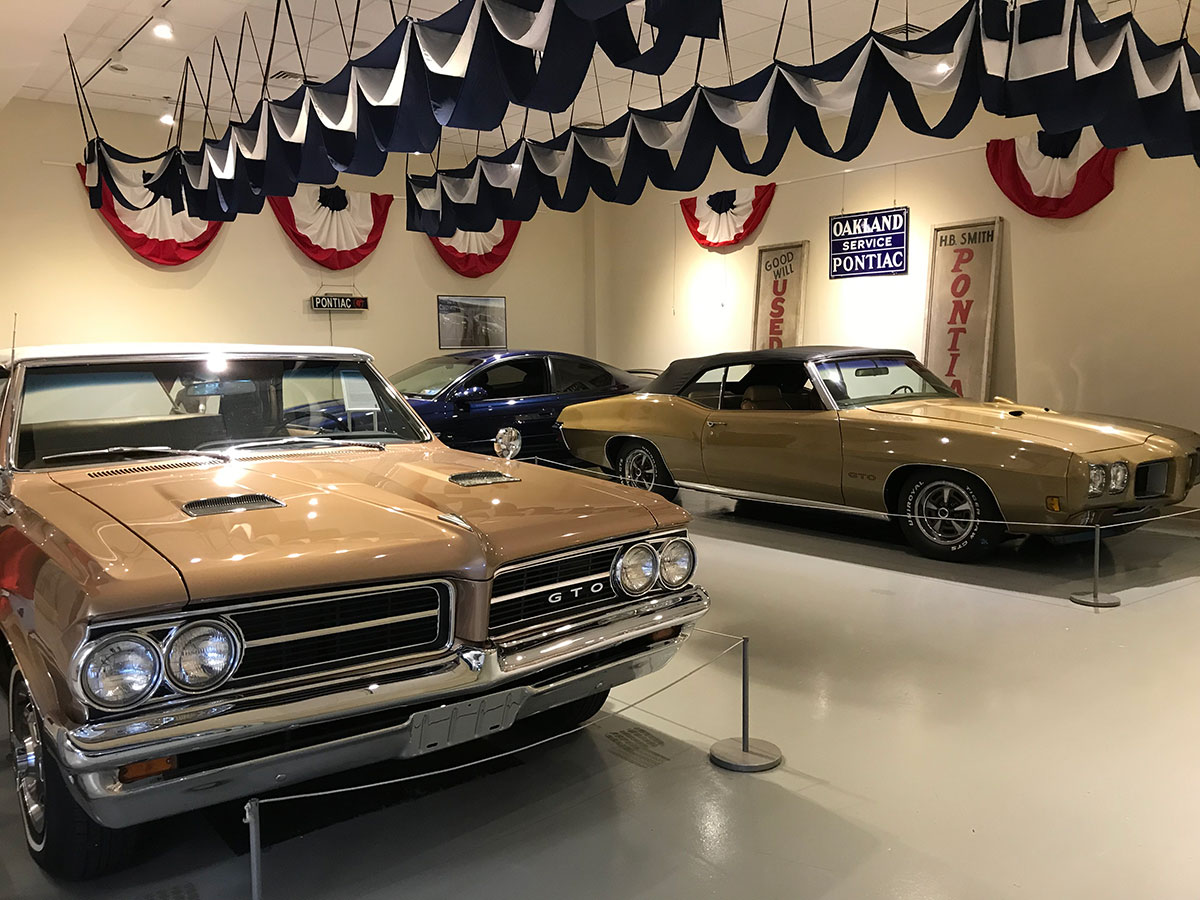 Location: Throughout the Museum
The Keystone State Chapter of the  Pontiac-Oakland Club International exhibit will feature several different types of these iconic GM brands over the next six months. From the early Oakland to the introduction of Pontiac through GM's muscle car and "Wide Track" history.
The exhibit will start by showcasing three different eras of the famous GTO!   Display vehicles will include models from 1964 thru 1967, moving to 1968 to 1972 and finally, the Australian built 2004 to 2006.
The display is enhanced by a history of the brand through automobilia and auto dealer signs.  We showcase the first brand "Oakland" then on to the famous Tin Indian and continue on through to the Arrowhead.
For more information, please visit the Keystone Chapter of POCI (Pontiac-Oakland Club International) at http://www.kscpoci.org OR the International club at http://www.poci.org