Buses and their Impact on the Civil Rights Movement
Nov 3, 2018—Feb 28, 2019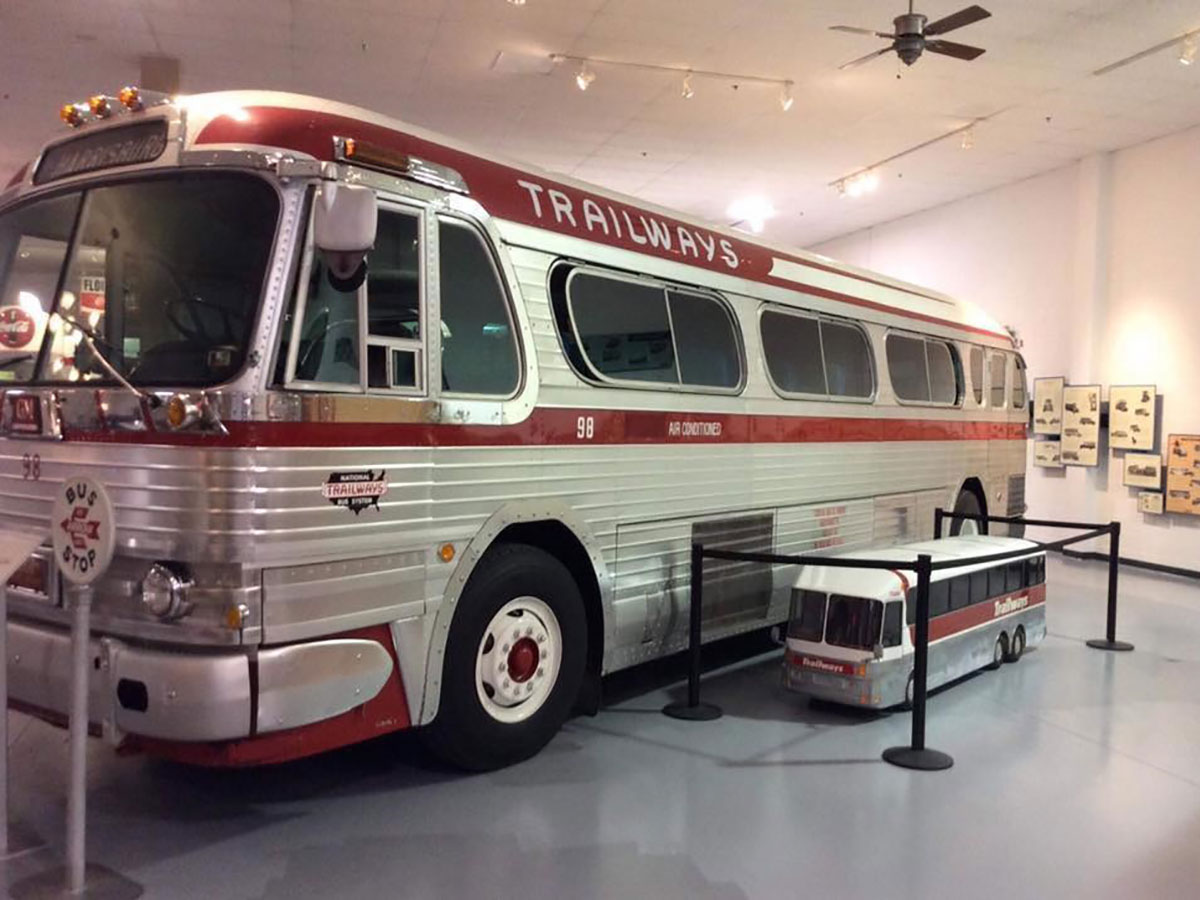 Location: Throughout the Museum
The backdrop of this exhibit featured two buses from the Museum of Bus Transportation collection, the 1956 GM PD 4014 and the 1955 Flexible VL-100, both were in service during the 1950s and the 1960s.    The display will be enhanced with dozens of images that will be provided by The Birmingham Civil Rights Institute.   Together this exhibit will share the story of the important historical aspects of the Civil Rights movement in our country's history by highlighting the events of the Freedom Riders movement.  Images will be similar to those that are incorporated into the mural at the former Greyhound Bus Station in Anniston, AL.
All of these historical images will come from the Freedom Riders National Park, which is situated in Anniston, AL, the location where this event that occurred.
Dr. Martin Luther King has been quoted saying "the smoke from the bus was what started the flames of the civil rights movement."
This was an important event in our nation's history and for the motorcoach industry.