Assembly Line Experience!
Permanent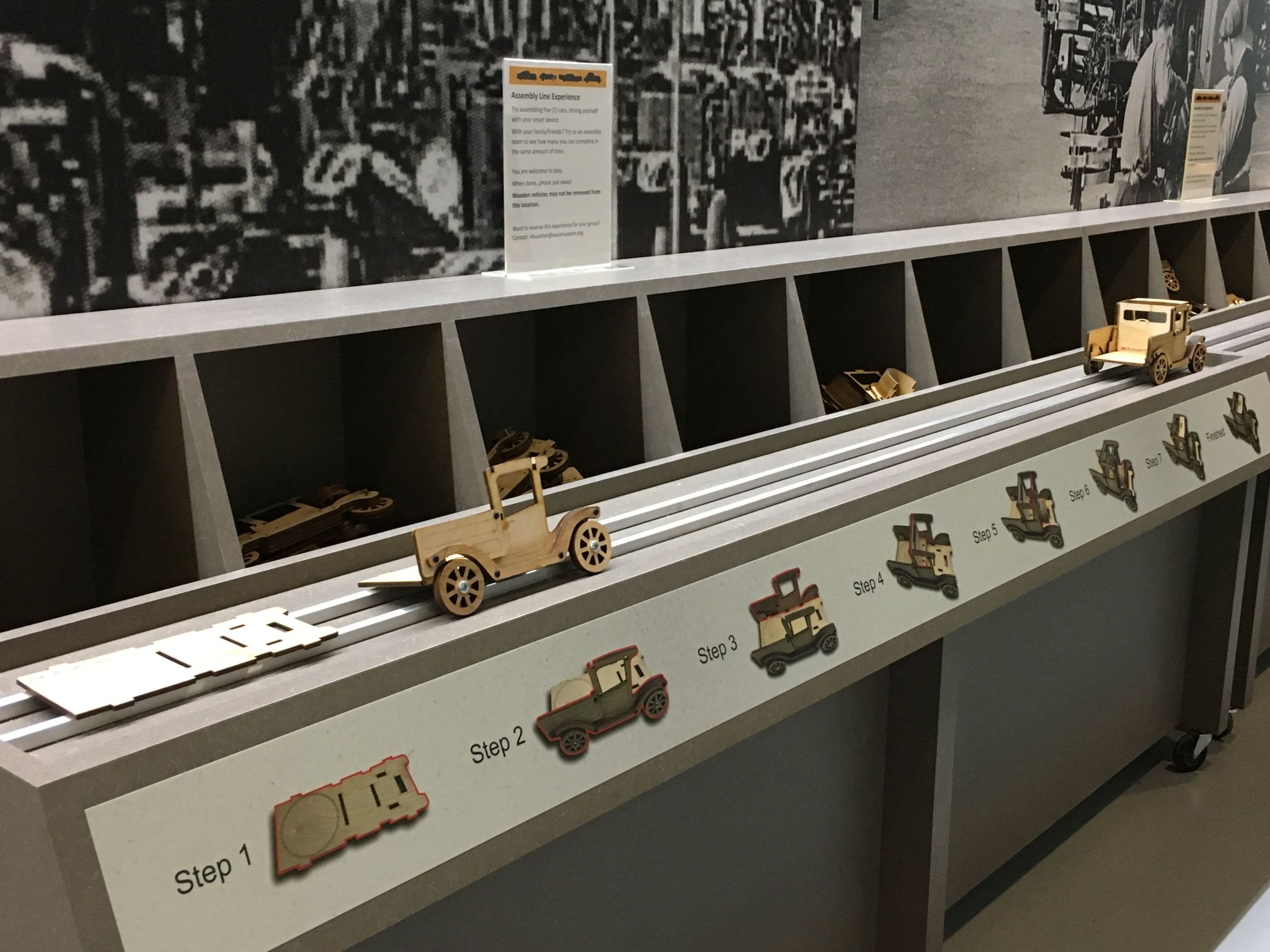 Location: Throughout the Museum
Introducing the newest education experience for guests visiting the AACA Museum – The Assembly Line Experience!
As a permanent exhibit, learn how automobile production evolved from one-at-a-time custom builds to mass production via the assembly line process.  This fun educational experience will challenge individuals to build on their own, then as a team within a certain amount of time.  Through this interaction, you will come to understand why the assembly process for automobiles needed to evolve.    Note:  The Assembly Line Experience is available year-round, but subject to availability when reserved for educational programs or removed for special events.
Back to Exhibits