100 Years of Dodge
Sep 26, 2014ThroughOct 14, 2014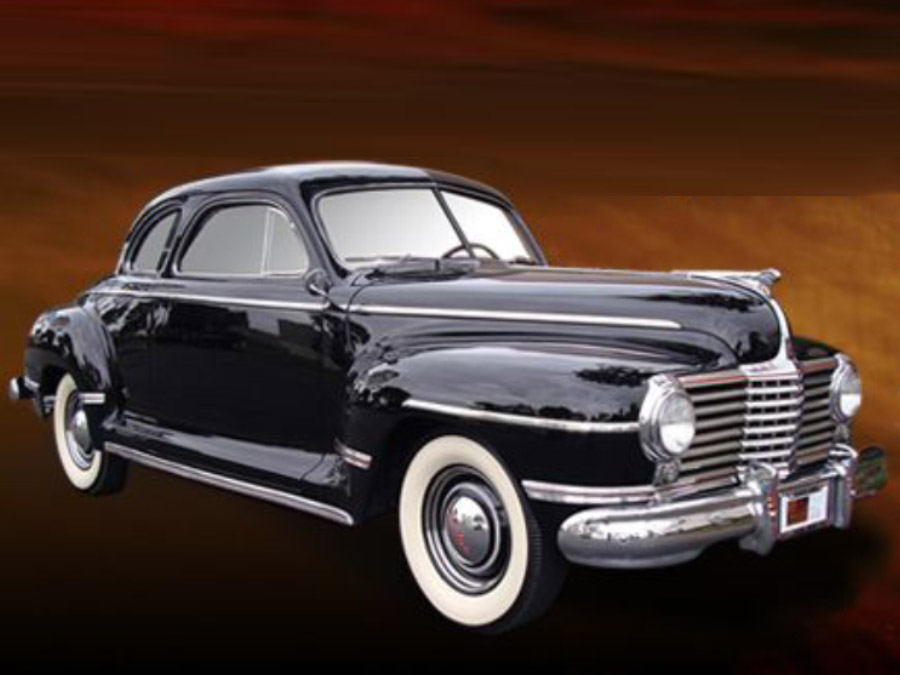 Location: Throughout the Museum
It is difficult to imagine, but by the time John and Horace Dodge introduced their own car to the public in 1914, they were already among the largest and most experienced automakers in the world. The two brothers were inseparable and started at an early age working and learning skills in their father's machine shop, and moved on to become expert machinists and steam boiler engineers. By 1897 they had designed and created a much-needed sealed ball bearing for bicycles and started their own bicycle plant, the "Evans & Dodge Bicycle Company".
After selling the company for a princely sum of $7500 (plus royalties for the bearing design), a new Dodge Brothers company opened its doors and began manufacturing automobile parts, including automobile engines for Ransom E. Olds, founder of Oldsmobile. After delivering a number of reliable engines to Olds, orders quickly switched to Oldsmobile transmissions as well. By 1903 Dodge Brothers were one of the largest suppliers to the automotive industry. Their empire continued to grow rapidly as well as their reputation for quality. That same year the Brothers took a chance on a newcomer trying for the third time to create a motorcar company- Henry Ford. Dodge Brothers agreed to manufacture 650 complete (less tires, wheels, and bodies) automobile running assemblies to Ford.
The Brothers held up their end of the deal but cash-strapped Ford had difficulties making payments. Dodge had no choice but to become financial backers to keep Ford afloat. In less than a year the money started rolling in for the Brothers, especially thanks to the Ford Model T. Once Henry Ford started building his own manufacturing plant, the handwriting was on the wall and the Dodge Brothers started making plans to remove themselves from Ford before they were removed by Ford.
The new Dodge Brothers Motor Car Company was incorporated in June 1914, with the first Dodge car rolling off the production line November 14th that same year. From their days at Ford, they knew all of the cost-cutting details Henry used to create an inexpensive car. They did not wish to compete in that market but instead offered a rugged, dependable upmarket car- the new Dodge sold for $785 compared to $450 for the Model T. By 1919 Dodge was the Number Three car manufacturer.
1920 was not a good year for the Dodge boys. During a New York City Dodge dealer's meeting, Horace fell ill and could not attend. After the meeting, John rushed back to the hotel, and sat in a chair outside his brother's room for days, not moving, eating or drinking. Horace started to rebound, but it was John who now was showing signs of illness. He went downhill fast, and on January 14, 1920, passed away. Horace never fully recovered and was obviously devastated by the death of his brother. By December 10th that same year Horace had too left this earth, ending the Dodge Brother's living legacy. As a true testament to their reputation, by 1921 Dodge Brothers had become Number Two in sales.
John and Horace's widows kept the Dodge Brothers Company going until 1925 when they were persuaded to sell to an investment banking firm for a cool $146 million. A mistake in marketing caused a major decline of Dodge sales, and in 1928 Dodge Brothers could not meet payroll. The banking firm was eager to sell and found a buyer in Walter P. Chrysler. Chrysler noted that "Buying the Dodge Brothers Company was one of the soundest acts of my life…" History would most likely agree.
From the early not-so-humble beginnings to the present day, Dodge has held remained a company to be reckoned with. Through the Chrysler years with fins and muscle cars into the Daimler-Chrysler era and now part of Fiat S.p.A., Dodge continues to deliver exciting products for the populations of car buyers.
We love the commercial that Dodge launched earlier this year for their 100 years – Enjoy!