Corvettes Celebrate 70!
Nov 19, 2022—Apr 22, 2023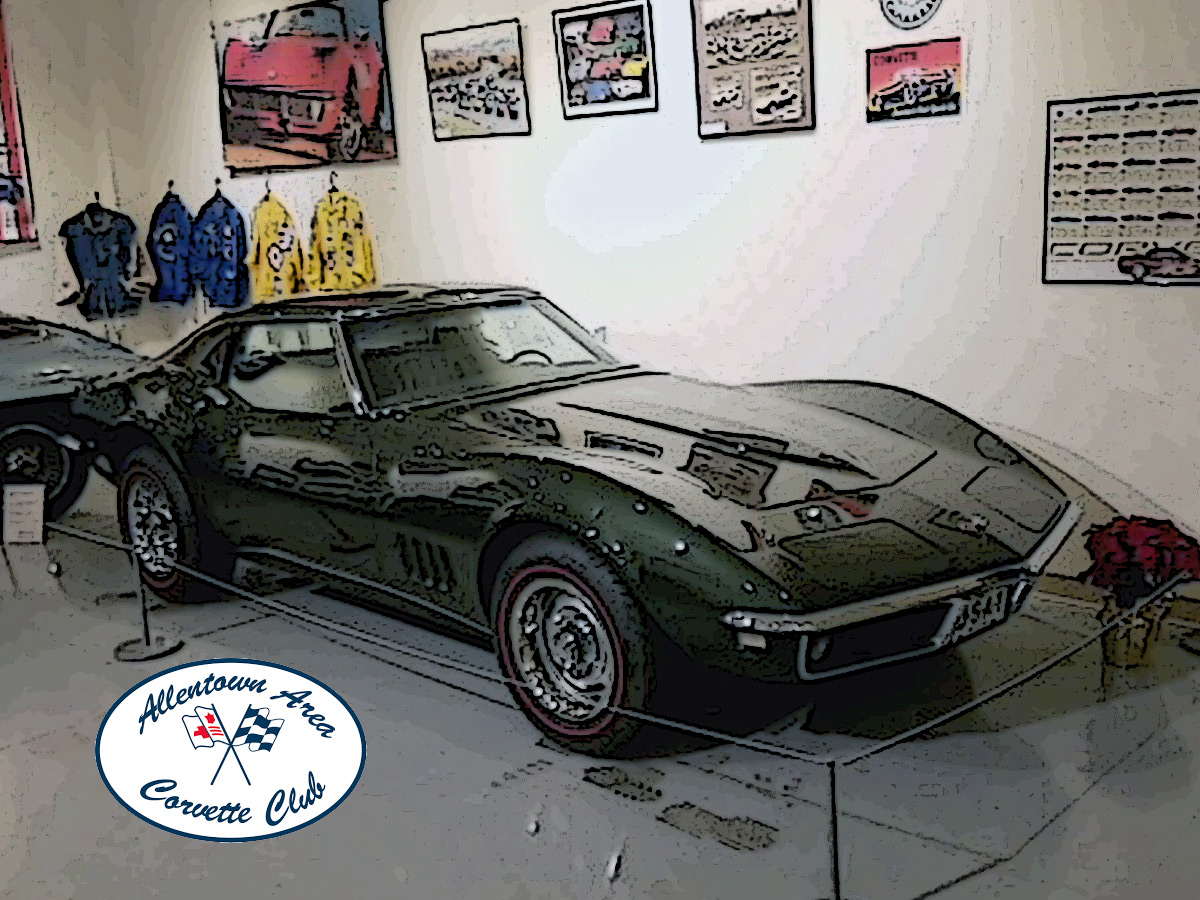 Location: Williams-Clyne Showroom
The museum's Williams-Clyne Showroom Gallery is the home of the Allentown Area Corvette Club's historic Corvette display. America's Sports Car celebrates 70 years of production – 1953 through 2023 (and counting). While 8 generations exist, the display showcases the first 3 – C1 "Solid Axle" [1962], C2 "Mid-Year" [1966], and C3 "Shark" [1968] along with vintage Chevrolet, Corvette, and club memorabilia.
Founded in 1969, AACC today has more than 240 members of all ages from the Lehigh Valley and far beyond. They collectively own over 160 Corvettes representing every generation of production (from 1958 through the current model year). The club is very active, hosting and participating in many Corvette-related and social activities each year. They support the community through charitable contributions to various local groups. We're pleased to welcome the club's display to the Williams-Clyne Showroom Gallery.
Back to Exhibits