"Something Special" Coast to Coast
Nov 11, 2021—Dec 4, 2021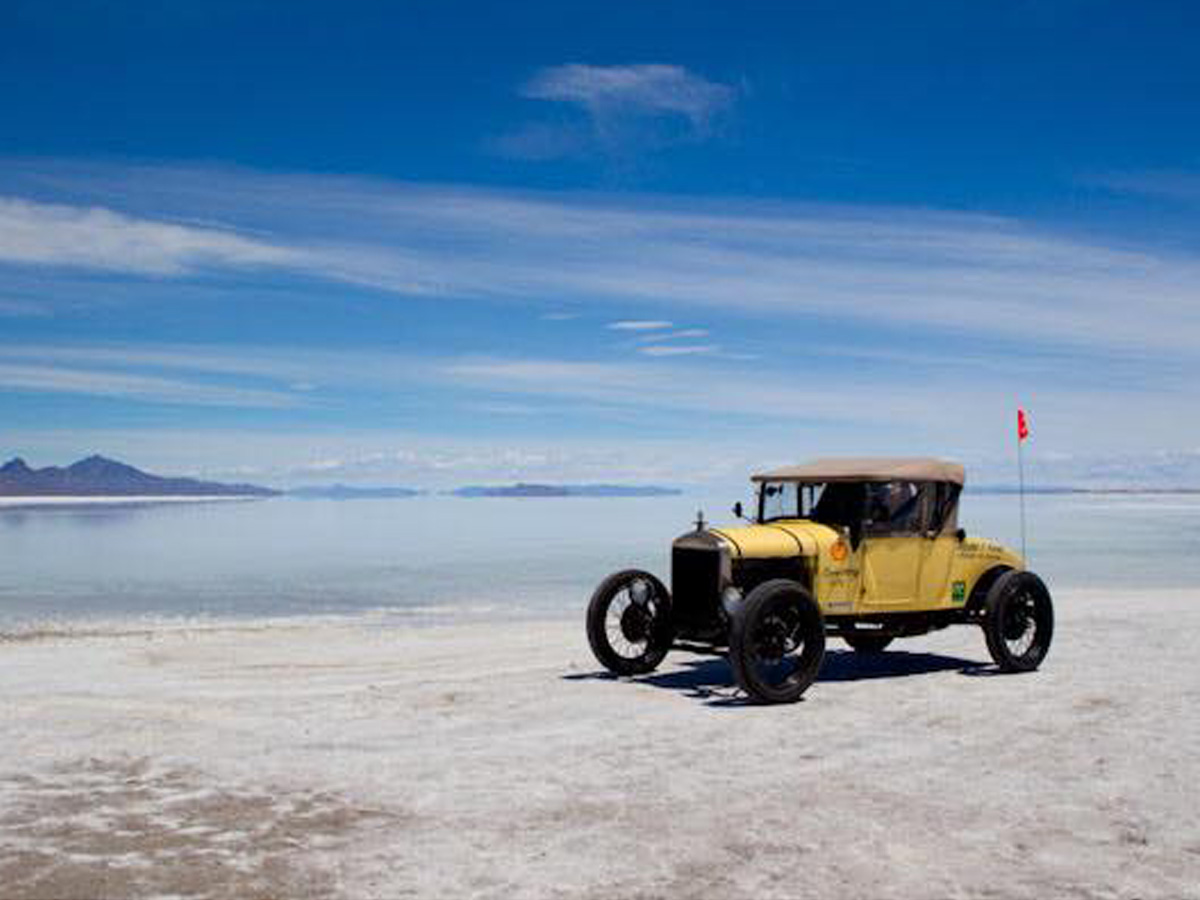 Location: Ullman Gallery
Tom Cotter, author of 18 car- and racing-related books, including 10 in the "barn find" series, chronicled his experiences driving coast-to-coast in a 1926 Model T Ford Speedster in his new book Ford Model T Coast to Coast: A Slow Drive Across a Fast Country. The car dubbed "Something Special"  is now on display at the Museum.
Tom and Dave Coleman drove the Speedster 3,707 miles on the Lincoln Highway (US Route 30) from Manhattan to San Francisco's Lincoln Park, and the car was up to the challenge without an engine-related breakdown. It was equipped with Rajo Overhead valve conversion, disc brakes up front and rear hydraulic drums, lowered on the suspension, and fenders removed. Something Special regularly exceeded 50 mph and occasionally 60 mph.
Virtual Event with Tom Cotter
Join us online or onsite on November 27th at 2 pm, for our virtual event with Tom Cotter: A Slow Drive Across a Fast Country. You can find the access link to the virtual event here: Find out more.
Back to Exhibits