To Protect and Serve: Pennsylvania State Police Museum Exhibit
Jan 15, 2020—May 6, 2020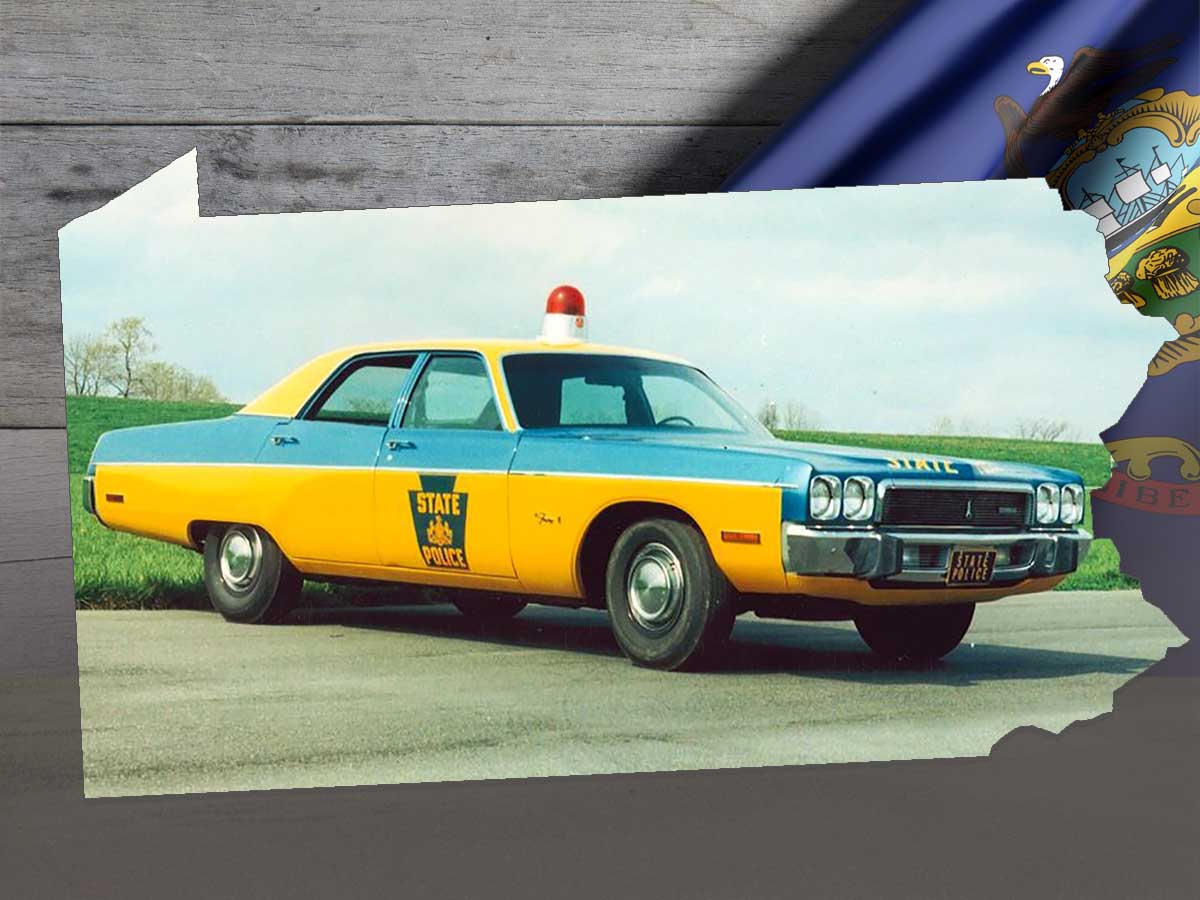 Location: Members 1st Gallery
Honoring a rich tradition
For over 100 years, the Pennsylvania State Police has lived up to its motto of "Honor, Service, Integrity, Respect, Trust, Courage, Duty." We're proud of their commitment to protecting and serving Pennsylvanians and people visiting our Commonwealth. Their sacrifice and valor are highly regarded in our communities as Troopers patrol the state on the highways and in the air.
To honor the rich tradition of the Pennsylvania State Police, the Museum presents The Pennsylvania State Police: To Protect and Serve exhibit displayed in our Members 1st Gallery. Visit the Museum as we pay tribute to state-wide law enforcement, and learn about the history and tradition of the Pennsylvania State Police.
Comparing police cars
The exhibit, guest curated by the State Police Museum presents a state-of-the-art police cruiser and a classic State Police patrol car. The vehicle of today is a 2003 Ford Crown Victoria. The classic police car is a 1973 Plymouth Fury II. On display with each car is the uniform worn by Troopers of the time. Additionally, a 1989 PA State Police Harley Davidson FXRP motorcycle is on display accompanied by the standard uniform of a motorcycle patrol officer.
PA State Police motor memorabilia
Along with vehicles, exhibit cases display RADAR units from the early 1960s and 1970s.  Also, on display are an assortment of 1/43 scale model patrol cars dating from the late 1930s to the present. A variety of historical photos chronicle State Police history and highlight the 115-year history of the Pennsylvania State Police.
The Mission
The Mission of the Pennsylvania State Police Museum is to preserve and interpret the rich history and heritage of the Pennsylvania State Police, and to provide a lasting memorial for those who have served, especially those who gave their lives in the line of duty.