Minibike Mania
Sep 12, 2020—Oct 22, 2021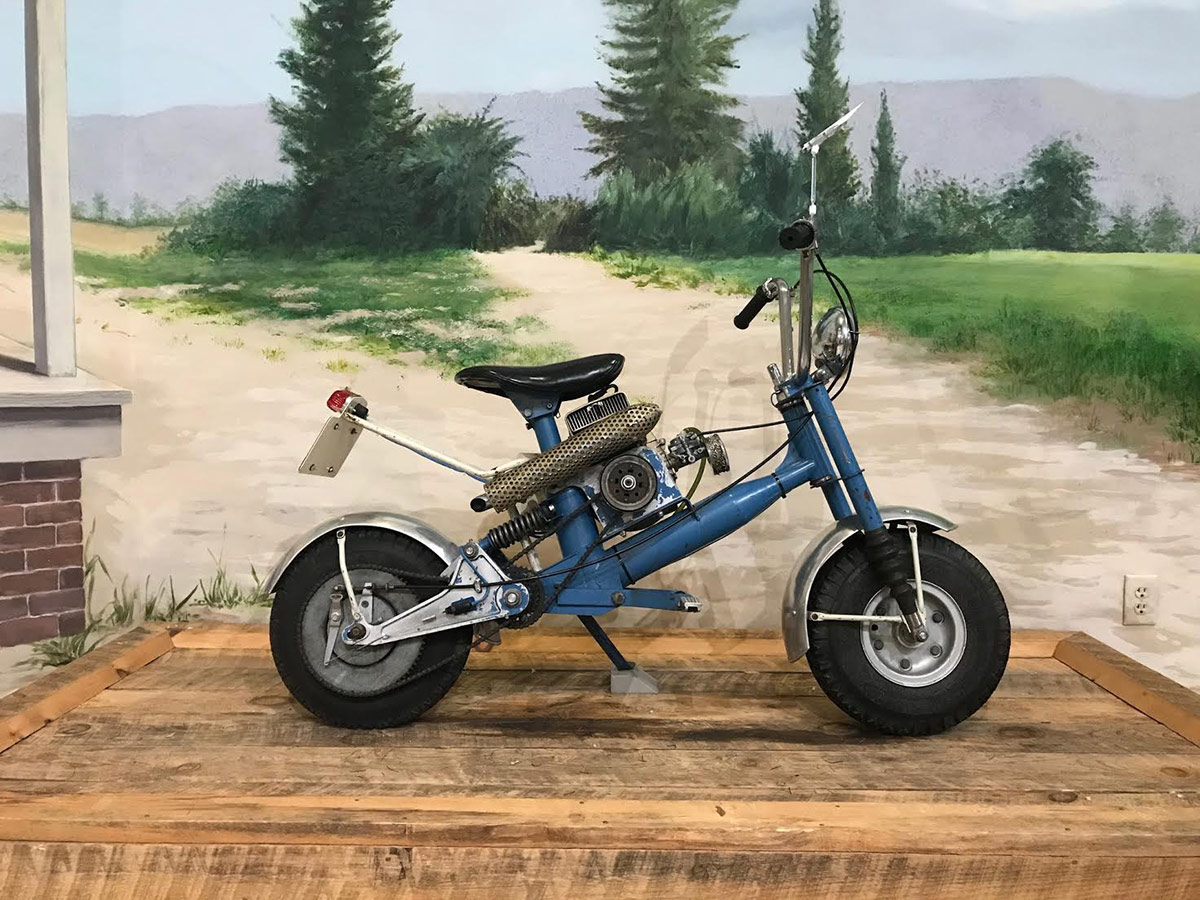 Location: Lower-Level Gallery
If you haven't had the opportunity to see Minibike Mania, there's still time. The exhibit has been extended! Whether young or old, a minibike placed the freedom and luxury of personal motorized transport into the hands of the rider. Used for recreation, sport, and transportation, the minibike put an indelible smile on the faces of a generation of postwar Americans.
Let the AACA Museum take you on a walk through time that will show how minibikes emerged in the 1940s and 1950s, flourished in the 1960s and 1970s, and remain motorized fun for the youthful-minded of all ages!
Explore more than two dozen examples of these miniature motorbikes during this exhibit.
Minibikes and More Podcast
The Cars of Carlisle (C/of/C) Podcast crew returned to the Museum to talk minibikes and more. Take a listen as Executive Director, Jeff Bliemeister, shared fascinating insights and highlights from the Lower-Level Gallery. Enjoy the conversation and reminisce about the youthful freedom presented in the "Minibike Mania" exhibit. Also, discover the "nation's largest display of full-sized vintage buses." And, hear about 99-year-young actress Betty White's 1977 "Parakeet."
Listen NOW via Apple Podcasts     •     Listen NOW via Android
Listen to more Cars of Carlisle Podcasts
Back to Exhibits