Age of Aquarius: Cars of the Counterculture and Beyond
Nov 23, 2019—May 26, 2020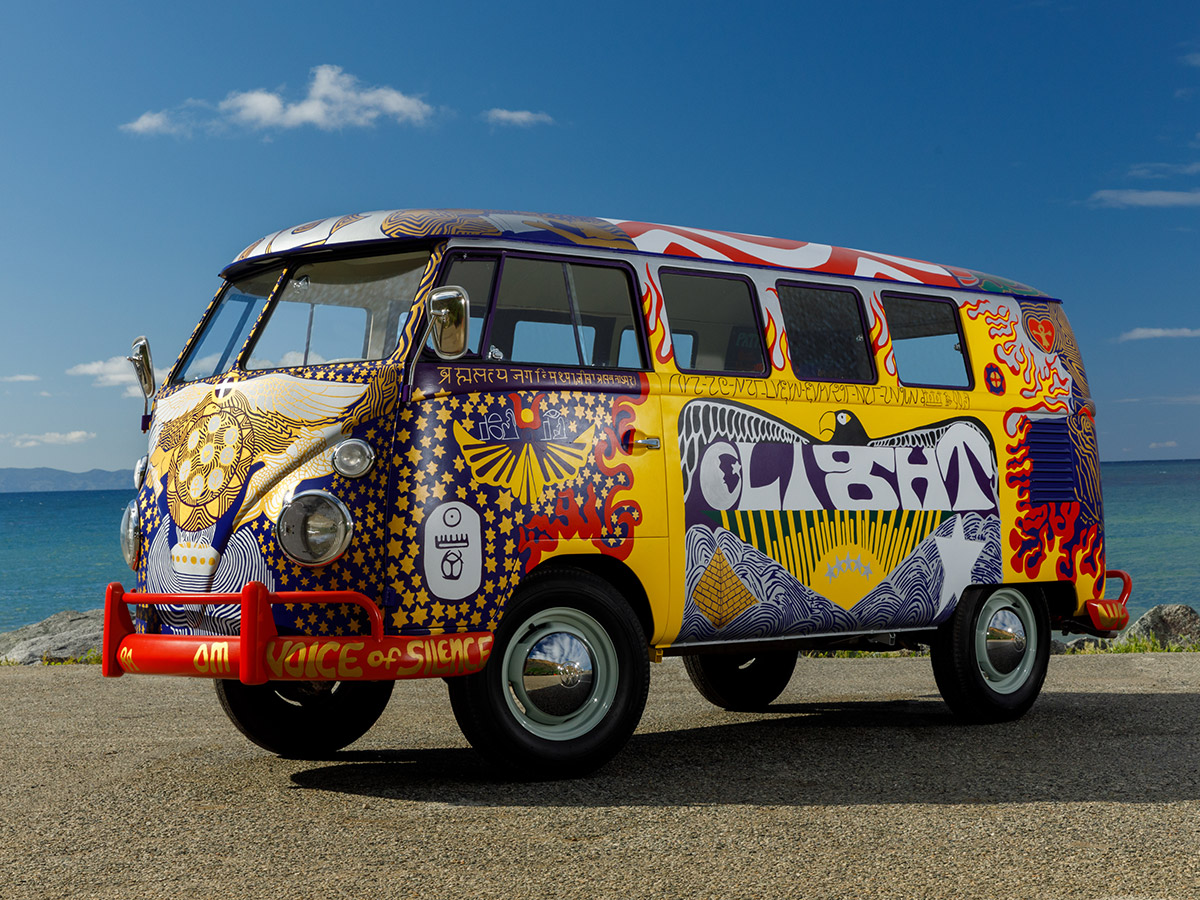 Location: Throughout the Museum
The Museum's "Age of Aquarius" harkens back to the era of tie-dye and muscle cars. Times were changing. So were the vehicles manufactured and marketed from 1967 (the release of the Broadway musical Hair) through the mid-1970s. The "flower power" generation manifested itself vividly in the bold cars produced in Detroit and beyond.
Celebrate a generation of automotive creativity and color. Join us for a revival of the 1960s and 1970s with "Age of Aquarius!"
Color crazy 
The thought of "flower power" instantly brings to mind psychedelic VW Buses and Beetles. The exhibit presents the most notable VW of the era, the "Light Bus," of Woodstock fame. Artist Dr. Bob Hieronimus, who painted the original '63 Volkswagen Microbus, recreated his icon, and it brings the spirit of Woodstock to the Museum. Plus, the "Waltzing Matilda" Beetle adds more early '70s flair to the exhibit.
Showing up strong 
The desire for bold and bright cars didn't stop there. Chrysler introduced cars with "High Impact Paint "colors in the summer of 1969. The names "Plum Crazy," "Go Mango," "TorRed," "Sassy Grass Green," and "In-Violet" distinguished the muscle cars of the time. Other car companies followed with their own electric palettes. The colors of Mopar are on full display in the exhibit. Also, see AMC's "Big Bad Orange" AMX.
Reshaping style
The "Age of Aquarius" valued individualism, and the cars declared their individualism with distinct shapes and styles like paisley vinyl tops. The exhibit spotlights unique and rare examples, including an AMC Gremlin with Levi's interior and a Cadillac sporting Gucci upholstery.
See the story of the "Light Bus".