Hershey's Kissmobile Cruiser
Permanent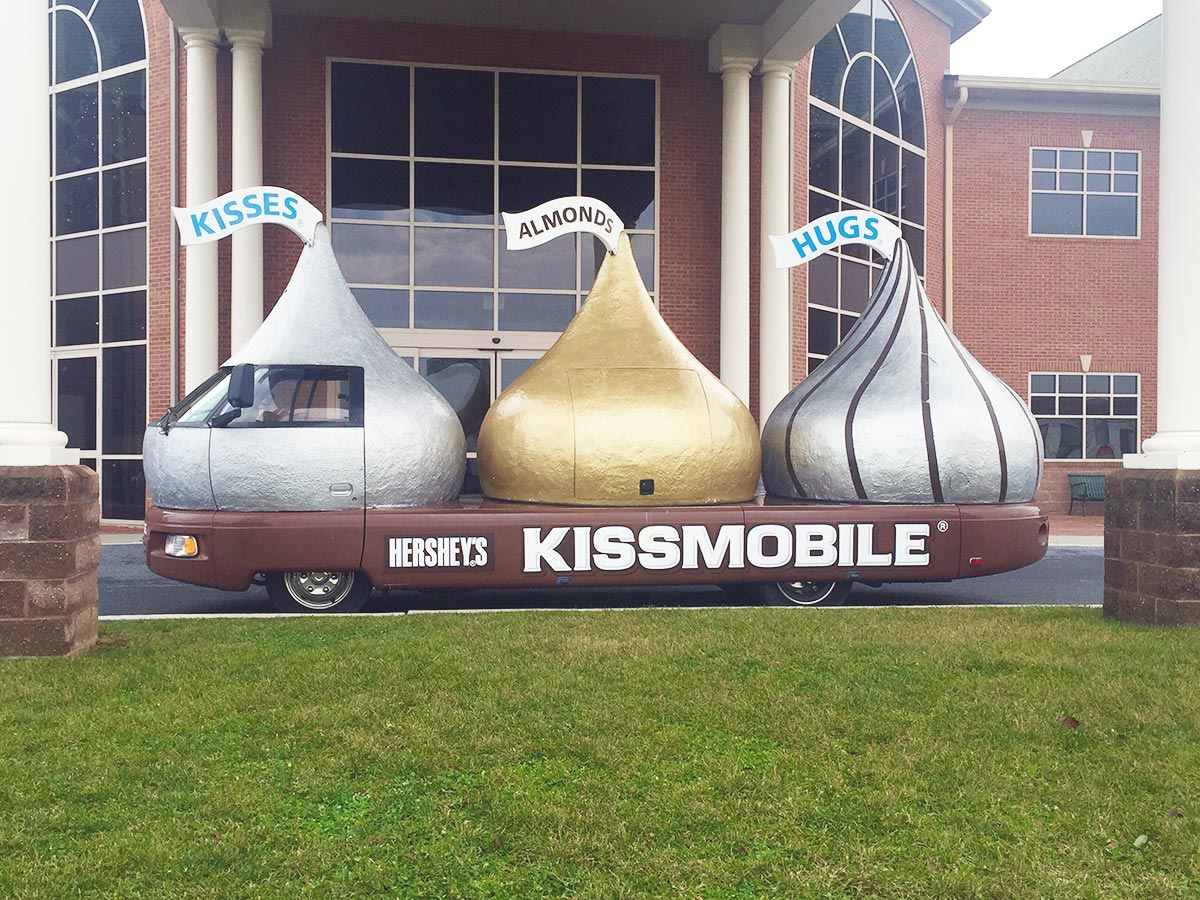 Location: Throughout the Museum
Have you ever seen a 12-foot tall Hershey's Kiss? You can see it at the Museum! Actually, you can see three giant Kisses on the famous Hershey's Kissmobile. The Hershey Company donated its original vehicle to the Museum, and it is now part of our permanent collection
The  Kissmobile cruiser is a 12-foot tall, 26-foot long custom-made vehicle resembling three Hershey's Kisses. Since the creation of Hershey's Kissmobile in 1997, the cruiser traveled over 250,000 miles and distributed over 2,000,000 milk chocolate Hershey's Kisses samples. According to the Hershey Company, the mission of the Kissmobile was to create a connection with Hershey's consumers and raise donations and awareness of the Children's Miracle Network. While on the road, all money raised locally stayed in the community and benefited the Children's Miracle Network hospitals.
Fun Facts
The Hershey's Kissmobile holds over 230,000 Hershey's Kisses – That's almost a ton of Kisses!
Each Hershey's Kissmobile travels over 30,000 miles each year.
A Hershey's Kissmobile cruiser is on display daily by the Museum's main entrance.
The original Hershey Kissmobile Cruiser is on display at the entrance to the AACA Museum most days.  There are a few days each year where it may not be available for viewing due to routine maintenance or off-site appearances.